Summer is here and it's time for a major upheaval of your plush padded puffers and cozy cashmere coats. It's all about lightweight fabrics that keep you cool when outside is scorching hot. A few fabrics that are a must-have for staying on trend this summer are gauze, chiffon, and linen. They've totally taken over my timeline! Aesthetics trending on social like; coastal grandmother, clean girl, and balletcore are surefire indicators of what will be in fashion for the warmer months. Keep reading to find the 5 fabrics you need in your closet for a breezy summer capsule wardrobe.
Warm Weather Fabrics
Gauze
This soft, airy cotton fabric is comfortable and breathable so you won't have to worry about getting sweaty while basking in the sun. While double gauze clothing might be a bit too warm for the summer heat, a cotton gauze summer dress or a crinkle gauze dress are great new additions to your summer wardrobe. If dresses aren't really your thing, a pair of pull-on crinkle gauze shorts could be the right fit.
Shop Here
Seersucker
Are you a fan of neat, clean lines? Seersucker is a great option for your button-downs, dresses, and summer shorts. It's perfect for a preppy, sophisticated yet laid-back look. A red and white seersucker dress is an awesome pick for any summer holiday get-together.
Shop Similar
Chambray
Fancy a Canadian tuxedo during the summer months? Chambray is the way to go. You get the look of denim without the weight of it. A chambray summer shirt dress is a classic summer look.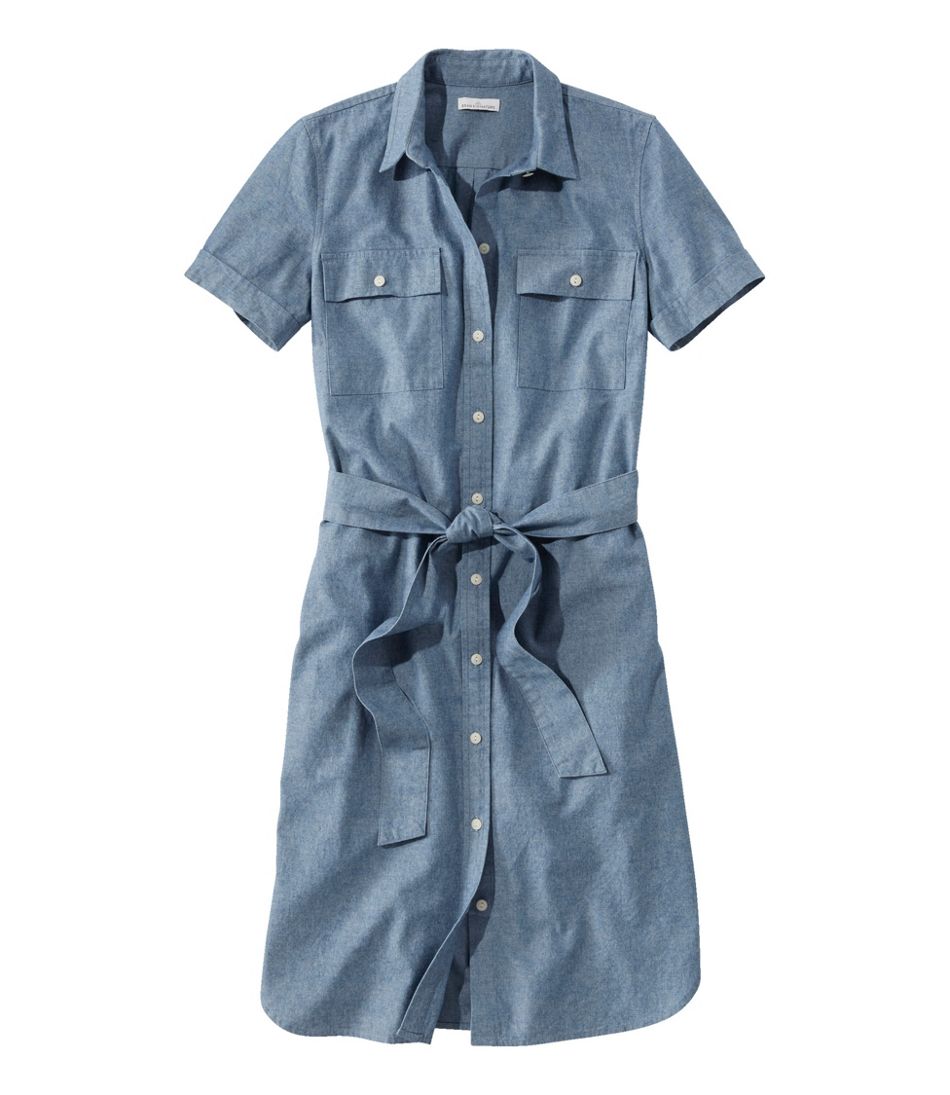 Shop Similar
Linen
Easy, effortless, luxe looks with linen are ideal for your summer soirees. It can be dressed up or down and provide an elegant flair to summer basics. Opt for oversized and pair with chic accessories for a beach brunch or BBQ.
Shop Similar
Chiffon
It doesn't get much lighter than this! This super breezy, sheer fabric is perfect for summer tops and skirts. Chiffon is the ideal fabric choice for your capsule wardrobe this season. Choose a chiffon summer dress or flowy skirt for your next outing.
Shop Similar
Which of these fabrics are you planning to add to your warm-weather wardrobe? What summer styles have you been seeing on social that you've been eager to try out? Comment below with your favorites!